Partners & Friends (New Year 2014)
Speakers:
Graham Hooke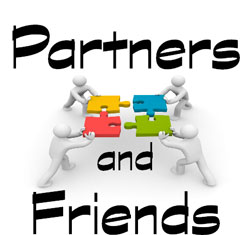 Details
Friends of Calvary Christian Fellowship
Anyone can be a friend of Calvary Christian Fellowship. You don't have to agree with all our beliefs and our statement of faith to be part of the community of our church, to come along to meetings and to play an active part in the life of CCF. To hear more about us and about being a friend of CCF you will find a short talk about it in our Partners & Friends Series.

Follow this link to find an application form for becoming a friend of CCF. We will email you our weekly Friday Feed, which includes information and links about our activities and events along with a few words of encouragement and inspiration. We won't give/sell your details to anyone else and if you decide to stop being a friend, we won't chase you and we'll take your details off our church records.
Partners of Calvary Christian Fellowship
Our church no longer has members as if people were joining a club, Instead we invite those who want to be more committed to our vision and who have chosen to make us their local church, to become partners with us. This does involve more than being friends, with an expectation that you will make three commitments to our church, as followers of Jesus Christ. These commitments are explained in three talks, which you can watch via the links below, in conjunction with a course we run about partnership.
Use the links below to access the videos and notes of these three talks..
Sunday January 12th A Place to Belong Notes

The video of this talk can be viewed here.
Sunday January 19th A God to Worship and Serve
The video of this talk can be viewed here.
Sunday January 26th Reconciliation Sunday Notes
Sunday February 2nd A Love to Share
The video of this talk can be viewed here.
Information about our PARTNERS AND FRIENDS COURSE can be found here.
---
---