Vision and Values
To find out more about what it means to be a Member of New Day Church click here.
Our Mission
We are serving, working with and praying for our community.
Our mission statement is "Making Disciples - people who love God and love others"
Our Vision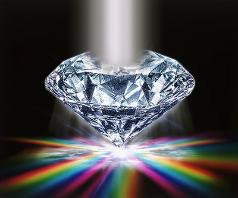 We aim to become a local church that is characterised by a DIAMOND, a multi-faceted community of God's people.
Connecting with different people through a range of ministries.
Working alongside other churches and organisations.
Supporting individuals at all stages of their lives.
Offering a diverse range of ministries.
Reaching out to friends, family, neighbours and the community.
Helping the poor both through generosity and justice.
Seeking to be relevant to individuals with various world views.
Our Values
Reflecting the light of Jesus.
At the cutting edge, by being willing to adapt, change and take risks to further God's kingdom.
Tough, with a faith that is able to withstand the pressures and challenges of life.
Valued, by making a difference in people's lives.
Every facet of our church embraces the cross of Christ.
Submitting to be shaped by God, the master craftsman.