New Day Church Food Hub
Changing Times
As we are progressing out of the Covid era, we are finding that we are seeing a reduction in volunteer and other resources and this has led us to think of a more sustainable way of managing our food support within the local community. Our current delivery model has been ideal during the pandemic and we have been pleased to support many individuals and family in this way. However, with the anticipated increase in need due to the energy crisis and cost of living increases we need to plan ahead and change the way we operate.
Transition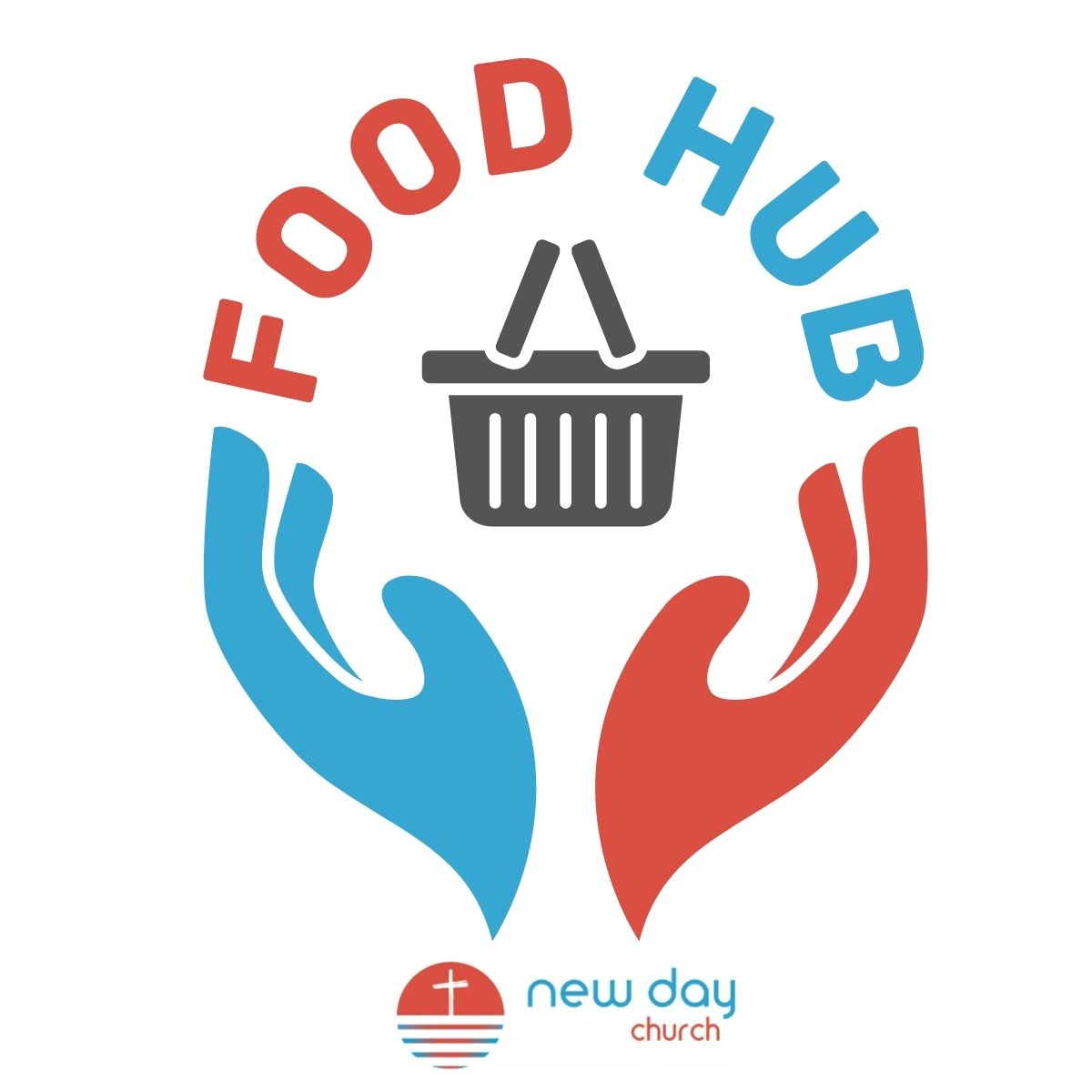 Through the month of June, we transitioned from a food bank delivery model to a community shop/grocery model. We believe that we can help more people effectively with the new model and that it will reduce reliance on traditional food banks. This fits our aim to be a 'hand up not a hand out'.
Food Hub will be held at the church building on Ward Street, Lostock Hall on Wednesdays between 10am and 3pm. There will also be the added bonus of a free hot or cold drink and slice of cake!
We're hoping this will restore dignity, promote independence, allow customers freedom of choice and reduce food waste. You may have come across this model with other community food shops in the area.
Moving Forward

From July, members will pay £2.50 and will choose 10 items from the shop plus free items such as short dated bread and produce. The value of the bags will be approximately £15. We would like to make it very clear, that the money made will go right back into restocking the items we require which are then passed onto clients at the reduced rate. It will not pay staff wages and we will still be largely dependent on volunteers and donations.
For Lostock Hall
On 6th July we will launch the community shop to paying customers in the 'PR5 5' post code area.
We are continuing to using the referral system.
As part of our transition, we will be looking at the other local food banks and community shops so that we can sign post referrers to their clients' nearest available food support for those living outside of the 'PR5 5' area.
Our Service
The purpose of our Food Hub is to provide for people who are struggling due to financial limitations as a result of various circumstances. Our service is designed to be a hand up, supporting individuals and families in need through engagement and support as they stabilise their financial situation.
The key principle in the operation of Food Hub is:
A Hand Up, Not A Hand Out – This is not just about a top-up shop – Our model is to: Engage / Assess / Support / Transform.
How to Access Food Bank Support
Individuals and families can be referred to us by a range of agencies such as health and social care professionals, support workers, schools, Christians Against Poverty (CAP), housing associations and Citizens Advice. A referral form from an agency is required in order to access our support.
For agencies to make a referral, please complete the Food Hub Referral Form (see below) and email This email address is being protected from spambots. You need JavaScript enabled to view it..
We are only open on Tuesdays and Wednesday, 9am – 5pm so please bear with us if we are not available to take your call or respond to your email outside of these days.
How to contact us
Mobile No. 07928 335679
Church Office No. 01772 461454
Email Address This email address is being protected from spambots. You need JavaScript enabled to view it.
Link to Facebook page here.
How to Donate.
To enable us to support our local community, we regularly need donations of non-perishable food items, toiletries, household cleaning items, pet food and other pet essentials. Please see our notice board at the top of the page for guidance of what we regularly need. If you're interested in finding out how you can support our Food Hub including donating any items, please contact the team by phone or email (contact details below) or alternatively, bring your donations to the collection point at the church on Ward Street, on Tuesdays and Wednesdays between 9.30am and 3pm.
Financial donations are also much appreciated as they allow us to purchase additional food when needed. Please contact us to find out how.
Thank you all!
We couldn't do what we do without the support of our church congregation, the local community, local businesses, supermarkets, FareShare Lancashire and Cumbria, schools, other non-profit organisations and of course our amazing team of volunteers. Thank you for making it possible to help local families in need.