External Board of Reference
New Day Church has a Board of Reference made up of external church leaders with wide experience who take an interest in and support New Day Church and are available to help the church and its members in exceptional circumstances when outside support is needed.
Jack & Sue McVicar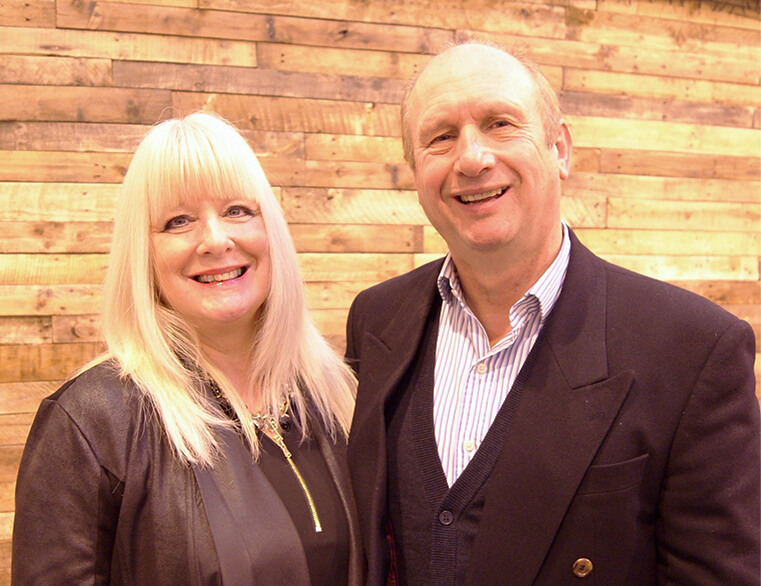 Jack & Sue founded and have led the Freedom Centre in Preston since 2003, a community which seeks to show people how valuable they are to God and wants to add value to them in any ways possible by demonstrating the love and grace of God. They bring great experience as church leaders to this role.
Jack and Sue are well known to many of us at New Day Church as they were members and leaders of the church when it was Calvary Christian Fellowship back in the 80's and 90's. They have three grown-up daughters.
They have a special interest in India and the Far East and have preached and worked with leaders there on several occasions. Jack is the author of three books, "Learn to Lead", "Your Pathway to Growth", and "40 Days Manna from Heaven".
Jack and Sue bring years of church leadership experience and love for the church to our Board of Reference and we are very grateful to have their involvement.
Paul Holmes
Paul Holmes has a passion for leadership and the local church. He has served as a church leader for over twenty years, ten of which as a church elder and charity trustee. In recent years Paul was a key leader in bringing the Global Leadership Summit to Preston at Crossgate Church. He has since gone on to be an advisor to the Global Leadership Network in the UK and a member of the core team creating and delivering the first Global Leadership Summit for business in the UK.
Paul is an IT and Programme Management Director who specialises in bringing clarity and structure to complex situations. He is married to Lyndsey and they have 3 children together.
Paul helped us in the development of our new Leadership document during 2018/19 when the church became a Charitable Incorporated Organisation and built fresh foundations as New Day Church.
Paul brings much practical wisdom in church leadership to our Board of Reference and we are delighted to have his support in this way.
Eddy & Kathy Inglis
Eddy Inglis was born in Dominica in the West Indies and moved to England with his family when he was not quite three years of age. He grew up in North London and trained as an RE teacher. It was here that he met his wife, Kathy, also a teacher.
From the age of 21 Eddy took services at churches in the London area. In 1978, he responded to God's call to preach full time and resigned as a teacher before moving to Dukinfield with his wife and three young children in 1980. He worked at Crescent Road Congregational Church and later ministered in Rainhill, Merseyside, before returning to Dukinfield in1995 to lead Old Hall Congregational Church. In 2007 Crescent Road and Old Hall churches joined together operating on two sites.
Eddy left the church in 2016 but continued with a local chaplaincy role and preaching wherever there is a need in the Wigan, Salford, Stalybridge, Ashton areas.
Kathy has worked as a teacher for many years as well as bringing up their four children. They have twelve grandchildren – one of their daughters lives in Sydney, Australia.
Eddy and Kathy bring years of experience and wisdom in leading churches to their role on our Board of Reference and we are very blessed to have their involvement with us.