Talk 'n' Tucker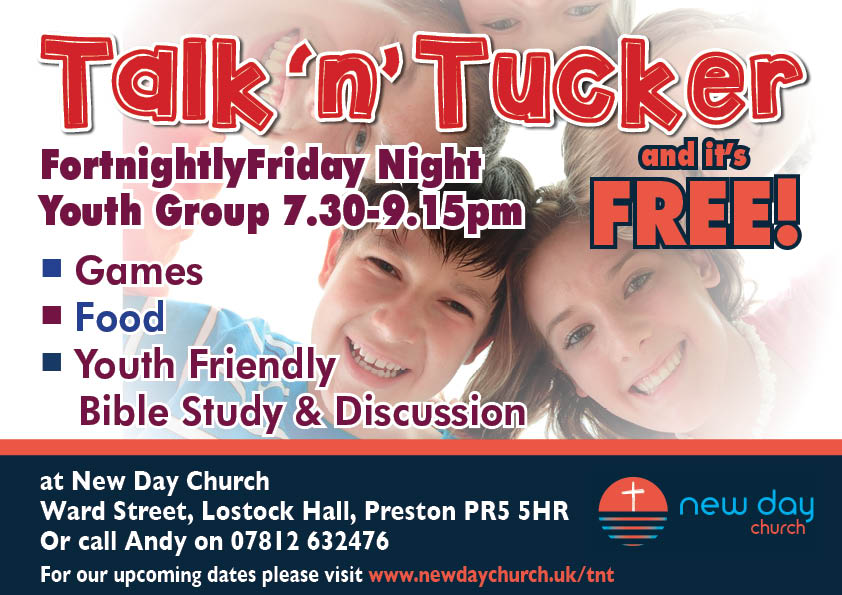 This is our youth group for young people of high school age and above. Year 6's are also welcome to attend in the summer term.
We are now back in the building (as of April 2021), meeting at the church on Ward Street, Lostock Hall.
Our programme includes games, dinner (a free hot meal and pudding!), bible study on youth friendly topics and prayer.
We meet fortnightly, Friday nights at 7.30pm - 9.15pm, during term time.
The dates for Talk 'n' Tucker we have currently are:
14th & 28th May 2021
11th & 25th June 2021
9th July 2021
We will then resume in September after the summer holidays. Dates to be confirmed.
With the current situation with Covid-19, it's also wise to check dates on This Week at New Day Church
Registration Form
Parents - We have printed forms available at church but to save time it would be helpful if you could print the following form, complete it and bring it with you on the first night your child attends: