Pastors
Anthony & Angie Parkinson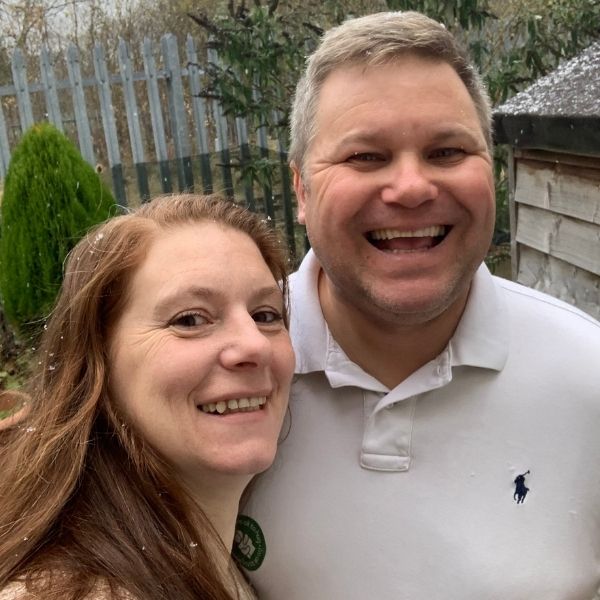 Anthony has previously planted churches, set up and run Christian social enterprises and rehab communities and has a real heart for the marginalised in society. He loves the Word, loves people and loves the church and he longs to see Kingdom principles lived out fully within the context of the local church. As a self confessed theology geek, he believes in the accessibility of God's Word for everyone. He is originally from Nottingham, moved up north in 2010 and now classes "up 'ere" as home. Anthony is married to Angie with four beautiful children and a precious granddaughter to keep him busy. He enjoys rugby, reading theology and decent coffee in his spare time and his claim to fame is he went to school with Angie!
Angie loves her family dearly and sees the church as an extension to her own. She loves seeing the family grow. She has a heart to see everyone welcomed into the Kingdom family irrespective of background and likes to think outside the box to try to make it accessible to as many as possible. Alongside Anthony, she helped pioneer a ministry reaching addicts and the marginalised in the North West. She loves the simplicity of God's Word and loves seeing its transforming power reaching new generations. Angie is also originally from Nottingham, married to Anthony, and mum to Bethany, Joshua, Faith and Grace. They also have a granddaughter Isabella.
In her lack of spare time she loves to crochet, baking, cooking and spending time with her large family.
Elders
Alongside Anthony and Angie our eldership team include:
Elizabeth Hebson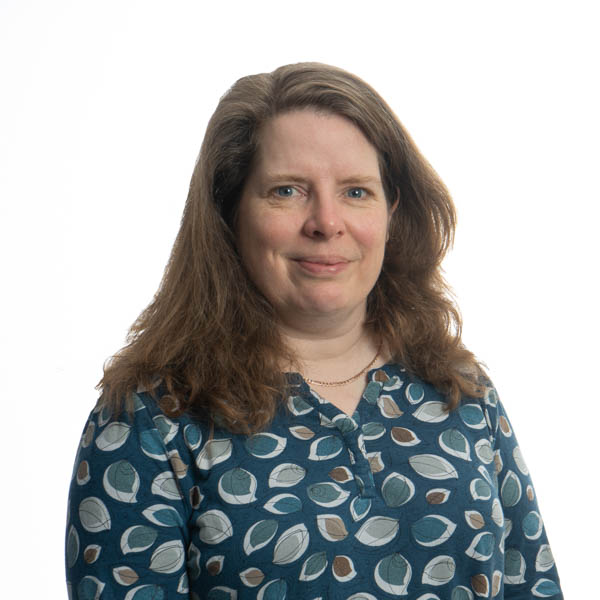 Elizabeth has been our Church Administrator since March 2020 and was elected as an Elder in December 2020. She is married to Chris, one of our Trustees, and has two grown up daughters, Jennifer and Laura.
Elizabeth has served our church for many years in different capacities and, as well as being great at overseeing the admin of the church, she has a real heart for prayer and she shares in the leadership of our prayer ministries and co-leads one of our Thrive Groups "Dwell".
Elizabeth enjoys going for walks, knitting, sewing and baking.
Ruth Hooke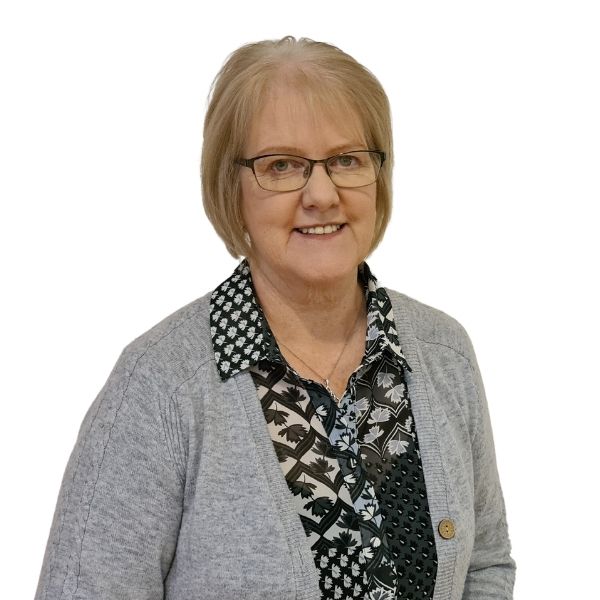 Ruth is an Elder, the wife of Graham, who was the Senior Pastor for many years. She is mum to two girls, Sarah, a GP in Derbyshire, and Lydia, a student in Sheffield. She has been a key member of our church for many years and, as a talented musician, she founded the music team back in 1980! In more recent years she led a choir for justice – Mercy People.
She has been an Elder since 2018 and continues to serve the church playing keyboard and as one of our worship leaders. When you talk with Ruth you will detect a Northern Ireland accent. She grew up in Lisburn and loved sailing, racing with her father, and was also a keen water skier – she still loves anything to do with the sea!
Andy Prosser
Andy has also been involved in the church for many years. He was elected as an Elder in 2021. He is one of New Day Church's worship leaders and is a top guitarist and musician. He is married to Clare and has four children.
Andy also runs our Friday Youth Programme Talk 'n' Tucker.
Andy has his own business Enterprize Web Deisgn and Print offering Web Design, Graphic Design, Print, Video and Photography Services based in Longton and is the webmaster for our church web site.
Andy's favourite past times are song writing, hill walking and photography.
Staff
John Park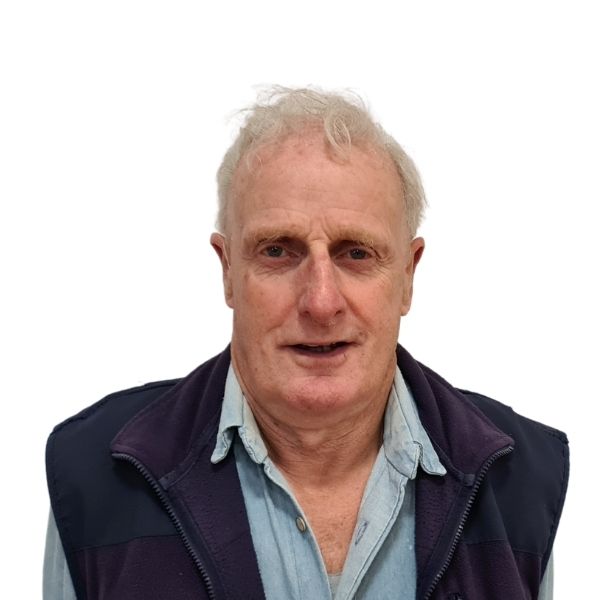 John is our Site Supervisor and does a fantastic job of maintaining the building and managing the rooms for our different groups.
He is also our chief steward.
John is married to Anne and has a grown up daughter.
Elizabeth Hebson
Elizabeth is our Church Administrator and is also an Elder (see above).
Anthony & Angie
Anthony & Angie our are Pastors (see above).
Anthony is full time and Angie works part-time alongside being a busy mum.
Jen Tidy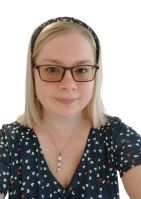 Jen is our part-time Food Hub Coordinator starting the role in March 2022 after volunteering with the team for over 2 years.
She is married to Mike and loves live music, theatre cinema and trips to restaurants.
Trustees
Graham Hooke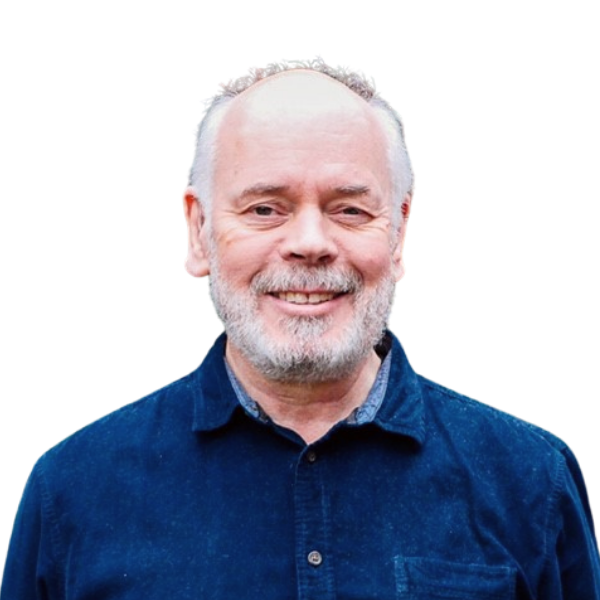 After Graham's retirement as Senior Pastor he agreed to continue as a trustee of the church. Graham joined the church in its previous guise as Calvary Christian Fellowship in 1978. His main role was as a worship leader before he joined the full-time staff in 1993 and became senior pastor in 1997. Previously he had been Deputy Headteacher of a Penwortham primary school. He recently led the church in transitioning to New Day Church, an ethos change as much as a name change - a place where people can make a fresh start in life.
He and his wife, Ruth, married in 1980 and have two grown-up daughters, Sarah, a GP and Lydia, a student, and three grandsons. Graham is a keen football fan, going to Old Trafford as often as possible, and he loves the outdoors, especially mountainous regions. Although unable to climb the peaks now he enjoys going walking in the countryside every week with "The Hardy Annuals".
John Kay
John Kay and his wife Carmella have been members of the church since the 1980s. They have two children and 4 grandchildren. John has had two stints as an elder, most recently from 2018 – 2021 and has also been a trustee since 2018.
John's wife Carmella is Jewish and they have a special interest in God's people, the Jews. Together they bring a great understanding of the Hebrew origins of our faith both in sharing their understanding informally and when John preaches.
John loves going out a walking and is one of the founder members of a church walking group, "The Hardy Annuals" otherwise known as the "Last of the Summer Wine"!
Chris Hebson
Chris is married to Elizabeth, our Administrator, and has two daughters. He has been a Trustee since 2018 and, as an accountant, is able to serve the church well with oversight of the financial side of things. Chris is also a musician playing guitar or keyboard, and one of our worship leaders.
He also enjoys gardening and going on walks with Elizabeth and their dog.
Barbara Treasure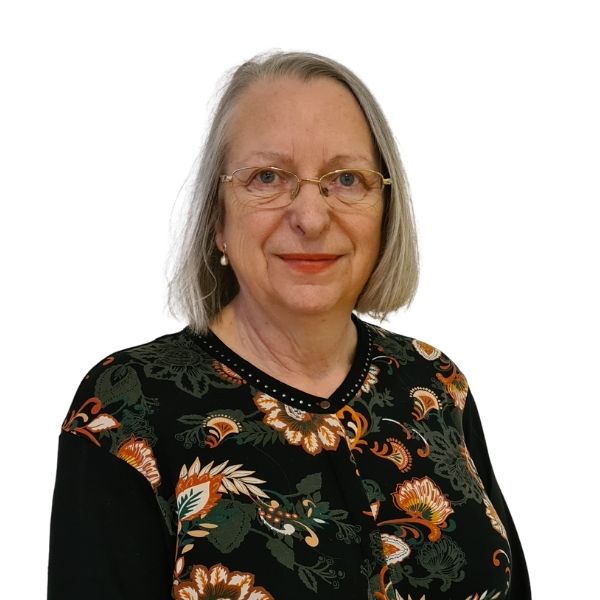 Barbara came to faith in the Lord Jesus Christ at a Billy Graham mission at Aberdeen Football ground in 1991. She trained as a Housing Officer and then became an IT consultant. A new job in Lancashire caused her and her husband, Grahame, to move from Northamptonshire in September 2010 where she became a member of New Day Church.
Barbara was elected as a Trustee in November 2021.
She enjoys Sudoku and word games, cooking and hospitality – providing and receiving!
Board of Reference
We also have a board of reference which you can read about here.