Calvary Kids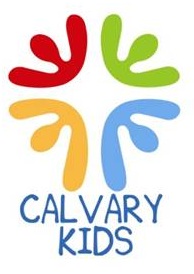 On a Sunday - for children who are 0-11 years old.
Children and young people will be part of the service for the first few minutes but then they'll leave for their own classes and activities. Children who are 0 - 11s meet as Calvary Kids.

For children aged up to 5 (Pre-school)

Lively, interactive Bible based learning for toddlers and pre-schoolers.

Bubbles helps to nurture young children's faith as they meet God in the Bible. It uses methods based on play and story to help children develop a personal relationship with God.

For children aged 5 to 7

Children aged 5 to 7 love to play together, be creative, use their energy, explore new ideas and enjoy old favourites. They have a great capacity for friendship and empathy for anyone in trouble. They can have a depth of spirituality which can be both matter of fact and breathtaking. Splash! helps encourage your 5 to 8s in their daily lives with God.

For children aged 7 to 11

Children aged 8 to 11 like to have fun! They like to be with their friends and are growing increasingly independent. Most still like the opportunity to play games and to be creative. Their capacity to learn is enormous. These up-and-coming teenagers love the style of Xstream - a flexible format to meet their different needs. Xstream feeds their imagination, allows them space to ask questions and encourages them to live their daily lives for God.
---
During the Week

A fantastic place for Mums, Dads, Grandparents and carers, with seemingly more toys than the leading toy store! Plenty to occupy little hands and minds!

Weekly (termtime only) on Wednesdays from 9.30am - 11.30am. For more information, click here.


A fun group for Calvary Kids children and their friends, aged 7 to 11.

Fortnightly (term time only) on a Friday at 6pm until 7.15pm. For more information, click here.
---