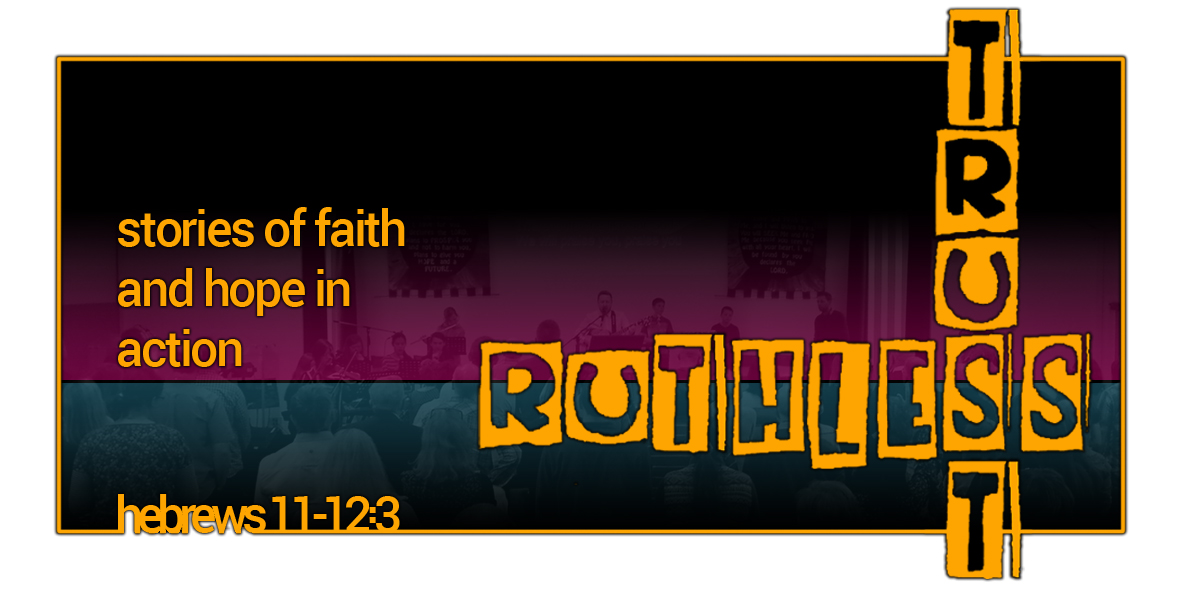 When politicians, bankers, police, clergy and even your best friends betray your trust, who can you really trust? When God does not anwer your prayers, can you even trust Him?
We explore what it means to have a ruthless and relentless trust in God that wins through and gives us a sure foundation for life, starting with stories from Hebrews 11. We take inspiration from people of faith from Bible times, from history and from today.
Brennan Manning, author of the book "Ruthless Trust" and lifelong battler with alcoholism, wrote this:
Ruthless trust is an unerring sense, way deep down, that beneath the surface agitation, boredom and insecurity of life, it's goona be alright. Ill winds may blow, more character defects may surface, sickness may visit, and friends will surely die, but a stubborn, irrefutable certainty persists that God is with us and loves us in our struggle to be faithful. A nonrational, absolutely true intuition perdures that there is something unfathomably big in the universe (kabod), something that points to Someone who is filled with peace and power, love and undreamed of creativity - Someone who inevitably will reconcile all things in Himself.
---
Loading Player...
---