Food Bank at New Day Church
For all the current news on New Day Church Food Bank, please take a look at our April 2020 Newsletter.
Food Bank Continues!!
Food Bank is as important as ever particularly at this crisis time with coronavirus. We will continue to try to maintain the service as long as we have the resources, so please keep your donations of food or finances coming.
Our volunteers will be at the church building on Tuesdays between 9am and 1pm to accept donations. If you would like to donate and cannot get to the church at this time, please contact us on 01772 461454 or 07928 335679.
We are also on Facebook. Click here to visit our page.
It's been another busy week!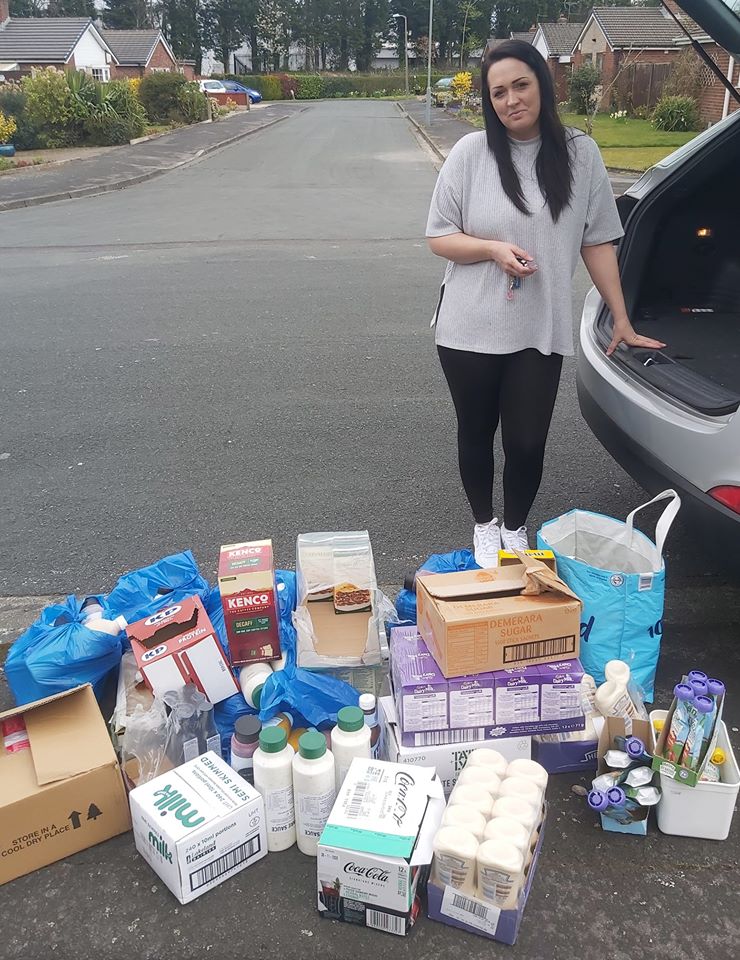 We've had a large food donation from the War Horse Buckshaw Village (shown here on the left), bread from Co-op Lostock Hall and Booths in Penwortham, non-food items from the charity The Communication Workers Union Humanitarian Aid (CWUHA).
Other donations include various essential items from Morrisons Bamber Bridge Community Champion (as shown on the right) and Pathways MHRC Bamber Bridge, fresh fruit and vegetables from Lancashire County Council and Waitrose Capitol Centre store, coffee and breakfast cereals and other items from the Poachers in Bamber Bridge.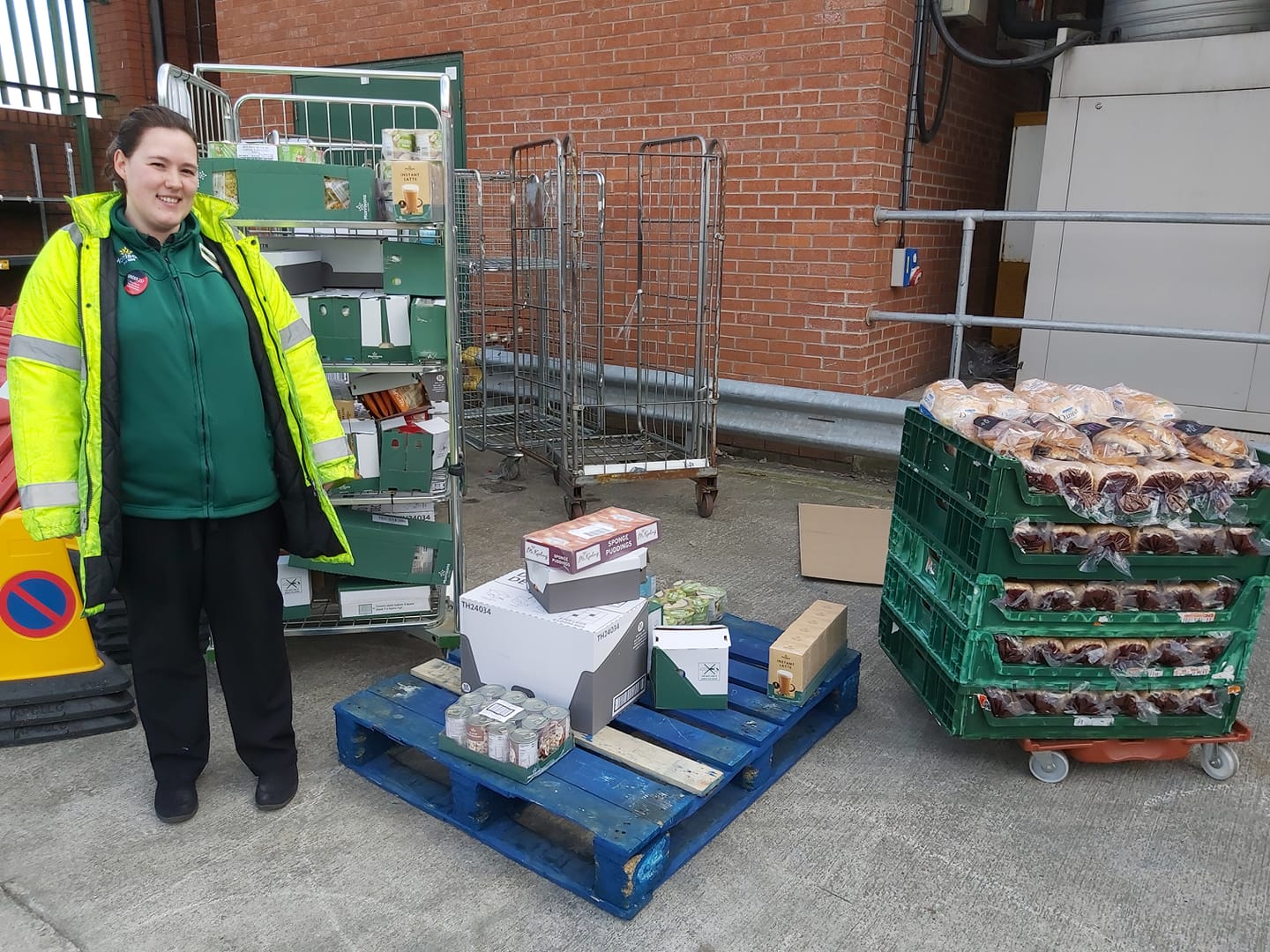 We've also received donations from local schools including Our Lady and St Gerard's RC primary school.
In addition, financial donations have been sent in from the local community, members of the Gregson Lane Folk Club and Walton-le-Dale Juniors Football Club. We are really grateful for these as it allows us to purchase vital goods when they run low.
We really appreciate all your support. This has enabled us to deliver to 41 families this week!!
The purpose of our Food Bank is to provide provisions for people who are struggling to provide for themselves due to financial limitations as a result of various circumstances. Our service is designed to be a hand up, supporting individuals and families in need through engagement and support as they stabilise their financial situation.
Two key principles in the operation of Food Bank are: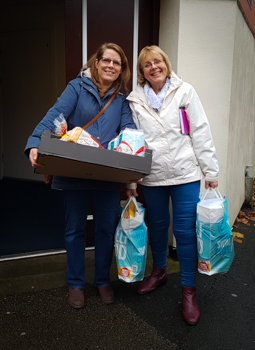 A Hand Up, Not A Hand Out – This is not just about free food – Our model is to: Engage / Assess / Support / Transform.
Home Delivery Model – Teams of fully trained volunteers deliver direct to the homes of the people needing our help.
We regularly need donations of non-perishable food items to enable us to support our local community. If you're interested in finding out how you can support our foodbank including donating any items to Food Bank please contact the team by phone or email or altenatively bring items to the collection point at the church in Ward street on Tuesday mornings, 9am - 1pm.
How to Access Food Bank Support
Our Food Bank covers the following areas: Lostock Hall, Penwortham, Bamber Bridge, Clayton Brook and Leyland.
Clients are referred to us by a range of agencies shuch as health and social care professionals, support workers, schools, Christians Against Poverty (CAP), housing associations and Citizens Advice.
For agencies to make a referral, please complete the Food Bank Referral Form (see below) and email This email address is being protected from spambots. You need JavaScript enabled to view it.. If we receive referrals for support by Tuesday, we will try to add the individual or family on the Thursday's delivery list.
If you are a referer or would like to donate, please contact us on 01772 461454 or 07928 335679. You could also visit our Facebook page here.