Blokes' Ministry
In June 2022 we launched Blokes' Ministry.
We started with our launch event - a cooked breakfast (thank you ladies!) which was a great social event.
Men's Bible Study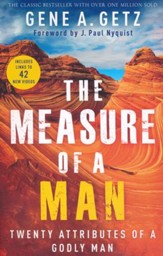 Following on from that we launched a Men's Bible Study and we are using the book The Measure of a Man by Gene Getz.
The book will help us look at Godly values and how we can integrate them into our lives.
We meet weekly on Saturday mornings, 7.30am - 9am at church.
We will take a break in December and resume in January.
If you'd like to attend please speak to our Pastor, Anthony or Andy at church as numbers are limited.
Socials
Alongside this we hope to have more social events organised throughout the year - watch this space for details soon!