Children's Summer Holiday Club 2019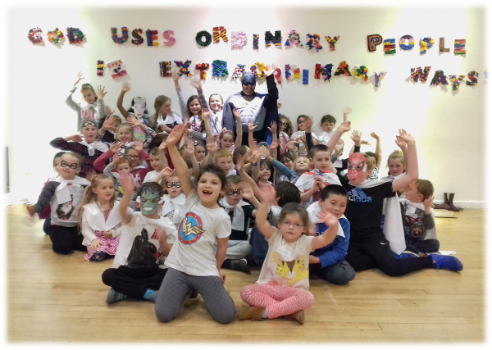 CHILDREN'S SUMMER HOLIDAY CLUB 2019
RESCUED!
Monday 29th July to Friday 2nd August
9.00am - 3.30pm
It's jam-packed full of fun, games, crafts (BIG and small),singing, dancing and quieter, thoughtful slots.
This summer's holiday club will have a distinctly fruity theme!
£25.00 per child for the full week. Full week bookings only*.
*In order to keep the teams even throughout the week, it is assumed that children will be attending all 5 days.
(Refunds will not be given for children who do not attend, once the holiday club has already begun.)
All the information is in our registration packs but some things to note are:
Please do not send your child/ren in their best clothes - we get messy!
Please ensure that (girls especially) wear appropriate footwear, preferably trainers, no heelies - we play lots of active games.
Please note that we do not have provision for children who require 1:1 care or attention.
Please note that, to ensure fair, even numbered teams, all bookings must be for the full week.
Registration packs now available. Click the attachment, below, to download your pack (one per child).
Got a question? Call Karen Whaite on 07754 452695