Mercy People Christmas Charity Concert
Charitable Fundraisers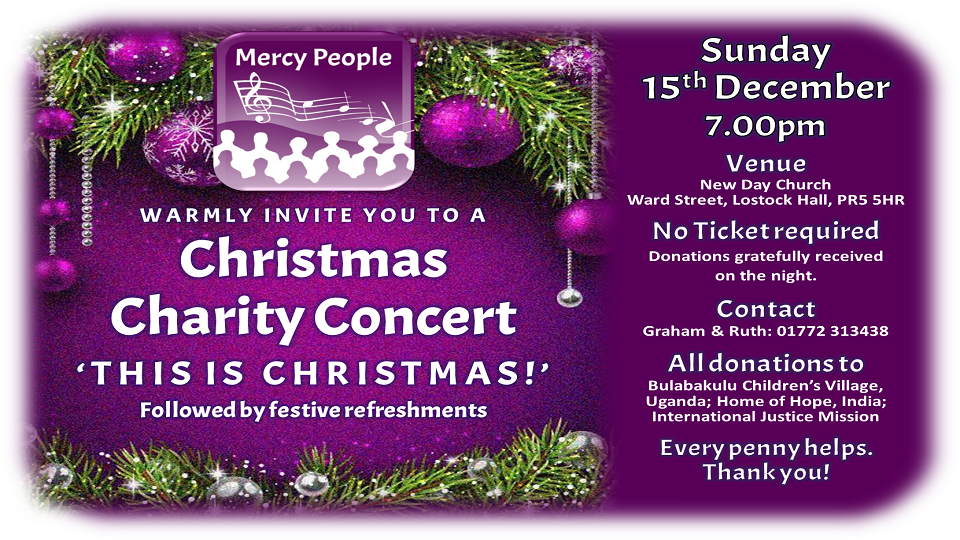 Date:
Sunday, 15 December 2019
07:00 PM
Venue: New Day Church, Ward Street, Lostock Hall, Preston, PR5 5HR
' T H I S I S C H R I S T M A S ! '
Mercy People
Christmas Charity Concert
A feast of festive favourite Christmas songs, all sung for a jolly good cause!
No ticket required but donations gratefully accepted on the night.
Free refreshments available.
Email
This email address is being protected from spambots. You need JavaScript enabled to view it.
Address
New Day Church, Ward Street, Lostock Hall, Preston, PR5 5HR

All Dates
Sunday, 15 December 2019

07:00 PM