Food Bank at New Day Church
The purpose of our Food Bank is to provide provisions for people who are struggling to provide for themselves due to financial limitations. Our service is designed to be a hand up, supporting people in need through engagement and support to enable individuals and families to stabilise their financial situation.
Two key principles in the operation of Food Bank are: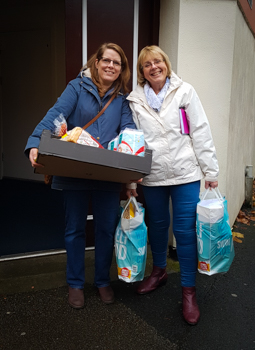 A Hand Up, Not A Hand Out – This is not just about free food – Our model is to: Engage / Assess / Support / Transform
Home Delivery Model – Teams of fully trained volunteers deliver direct to the homes of the people needing our help.
We Regularly need donations of Non-Perishable food items to enable us to support our local community. If you're interested in finding out how you can support our foodbank including donating any items to Food Bank please contact the team by phone or email or altenatively bring items to the collection point at the church in Ward street on a Tuesday Morning, Wednesday morning( Term time), or Sunday morning.
How to Access Food Bank Support
Our Food Bank covers the following areas: Lostock Hall, Penwortham, Bamber Bridge, Clayton Brook and Leyland.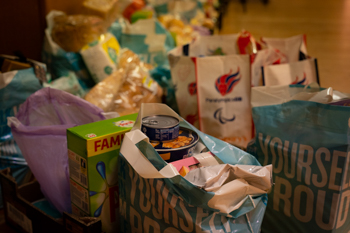 To make a referral please complete the Food Bank Referral Form (see below) and email This email address is being protected from spambots. You need JavaScript enabled to view it.
If we receive referrals for support by Tuesday we will try to add the individual or family on the Thursdays delivery list.
If you are a referer or would like to donate, please contact us on 01772 461454 or 07928 335679